<![if !vml]>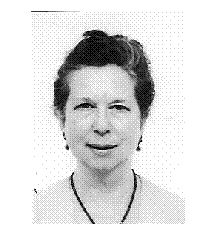 <![endif]>ASIA HALEEM

British (Anglo-Scot)

Telephone: mobile 07792 112641 or 01323 649053 evenings

e-mail: asia@layish.co.uk

Address: 76A Ashford Road

EASTBOURNE BN21 3TE UK

An unusual individual of exceptional range with an international perspective. Art historian, archaeologist, author of illustrated books and innovative educator, she has pursued long- or short-range research throughout her career. Concerned especially with links between the material culture, history and spiritual beliefs of human civilisation and their significance, from modern times back to the Neolithic. Gifted in formulating and presenting information in speech, text and pictures.

All London University

(in reverse order)

MPhil   (career PHASE 3)                                                                          School of Oriental & African Studies

Currently working towards commuting the MPhil to PhD that aims to solve a puzzle in ancient near eastern art history.

External degree in Archaeology        (career PHASE 2)                  Birkbeck College/Institute of Archaeology

PGCE (specialising in teaching the History of Art) (career PHASE 1)                       Institute of Education

B.A (Hons) History of Art (specialising in the Modern Period)        (career PHASE 1)               Courtauld Institute

Widely travelled (see under Travel) and from an internationally-minded background due to childhood and marriage connections, Asia is confident in her dealings with men and women of varied backgrounds, and has met people from most nations. Activities as author and teacher have gained valuable contacts in universities, business, publishing and museum worlds and, in her most recent day job, in Whitehall. In the last decade she has built up both research and office admin skills, and acquired a range of up-to-date computer packages. Recent freelance projects in publishing and other media have emerged as by-products of her PhD research. She develops excellent working relationships with people in any position within an organisation, has a positive, enthusiastic approach and is always ready to encourage  productivity and talent in others in the cause of implementing the group's common goal. 

Having now published two books she makes full use of the expertise gained from all her degrees, finding relevance for her present PhD research in the fascination modern society has for the knowledge and history of the ancient world, most especially for the roots of the present-day monotheistic traditions that derive from the ancient near east and its distinctive mind-sets. A conventional academic position would involve both research and day-to-day administration: as a free-lancer she prefers to split these two activities and be involved in an ordinary office day-job to keep a practical balance. She believes in sharing and implementing knowledge to understand current problems rather than staying in an ivory tower (motto: Learn, and Teach).

Through family connections going back generations and her own wide-ranging travels in the Middle East, it is appropriate that as art historian/archaeologist her chosen PhD research topic should cover the iconography of ancient near eastern art and the mapping of a Canon of imagery linked to its mythology. The work involves a picture code-cracking operation akin to reassembling a pack of cards scattered by the great civilizations over four millennia. It is long-term, slow and labour-intensive, involving checking, sorting and providing commentary on a huge number of artefacts from museums all over the world. Once she has completed this catalogue of the material evidence she will be in a position to delineate the bigger picture.

She has always been in the habit of using her research as an instrument to view the connections between ancient and modern worlds to help find solutions to present-day concerns, always hoping that the day job will ultimately merge with the art and archaeology research.

<![if !supportLists]>q <![endif]>PhD ongoing at School of Oriental and African Studies, London University           1985 to date

As part of an initial plan to move from school teaching to a university lectureship, I started work on a PhD subject with a colleague of my husband's (Prof. A D H Bivar) in 1985. I got as far as the MPhil. stage and then he retired. It was then difficult to find someone to oversee my work who combined the disciplines of art history and archaeology, so I simply continued to work on my own, wrapping it round the day job as a long-term way of life while I dealt with divorce, change of home and change of job. I was quite far into the initial research before I realised I had been handed a research topic of capital importance – an art history detective story of astounding interest. I began to take it more seriously and was determined I would bring it to term, come what may, even sacrificing my marriage for it. With hindsight, it was appropriate for me to change career track to extend my orbit to the Middle East, as I have ties to the region through friends and family:

Relevant Near Eastern Connections

Scots Grandfather, Professor G G Thomson, Professor at Edinburgh University with several degrees (Oxford, Cambridge and Edinburgh), was in Intelligence in Mespot in WWI under General Allenby because he was a Hebrew and Arabic Scholar and Doctor of Divinity (he taught priests and was Moderator of the Church of Scotland).

English Grandfather, Herbert Partridge, in WWI entered Damascus with Allenby and Lawrence of Arabia – he was a mathematician with a degree from Jesus College, Cambridge, then taught maths and became Second Master of St Dunstan's College, South London.

Father, Hugh Thomson CBE, was in the Overseas Civil Service, and a District Commissioner in Northern Rhodesia until Zambia declared independence. He then worked for the UN/ILO in Teheran, then Tripoli – my visits to Iran sparked off a deep interest in the Middle East, first via its Islamic art, but also encouraged by

Professor Seyyed Hossein Nasr, first of Teheran University, then of Washington University after the Iranian Revolution (an academic referee). He was a colleague of the then Keeper of Oriental Manuscripts in the British Museum, Martin Lings - both of them key organisers of the Hayward Gallery Festival of Islam Exhibition in 1976 and authors of books on Islamic Science, Art and  Calligraphy.

Ex-Husband, Prof. Muhammad Abdel-Wahhab Abdel-Haleem, sent to do a PhD at Cambridge, was cited 'the cleverest student of his year in Egypt', and subsequently employed at SOAS as Lecturer (when I met him), then Professor, of Arabic/Qur'anic Studies, specialising in Arabic Literature. Through him and his extended family I gained vast inside knowledge of the Middle East, though we never travelled there together - even to Egypt. Though already an Alumna of SOAS he is still my main link to its activities and are still on friendly terms.

Professor Keith Critchlow, originally Lecturer at the Architectural Association is an expert in Islamic art and architecture, and now Professor at the Prince of Wales' Institute of Architecture, with close contacts to Professor Seyyed Hossein Nasr and others in a group of intellectuals who believe in the essential unity and validity of all religious traditions.

PhD Co-Supervisor, Dr Dominique Collon, Assistant Keeper in the Department of the Ancient Near East at the British Museum (an expert on cylinder seals, recently retired). Not so long ago I went to her leaving party in the Assyrian Basement at the BM. At the start of the Iraq war she travelled to the Iraq Museum two or three weeks after it was looted, to liaise with the US Army on the inventory of what had gone, and to arrange training in London in the BM for Iraqi restorers.

<![if !supportLists]>q <![endif]>Diploma in Archaeology,  Institute of Archaeology/Birkbeck College, London University

  [4-year external degree course] 1986-90

Syllabus: I: Palaeolithic Man and his artefacts;  II: Prehistoric Europe;

III: The civilisations of the Ancient Near East except Egypt;  IV: Egyptology.

Dr Price-Williams, who taught I and III, is an academic referee (He was in an earlier year a tutor of Jonathan Tubb, now Curator of Levantine Antiquities at the British Museum)

<![if !supportLists]>q <![endif]>PGCE, Institute of Education, London University  [Art History teacher training]        1969/70

This was a Post-Graduate teacher training course geared to devising ways of teaching Art History.

<![if !supportLists]>q <![endif]>B.A. (Hons) History of Western Art,  Courtauld Institute, London University                 1965-68

(Tutors included Anthony Blunt, Michael Kitson, Alan Bowness (later Director of the Tate Gallery), Anita Brookner, (later a novelist), Robert Ratcliffe (restoration expert)

Syllabus:                       The History of Western painting, sculpture and architecture

                                          from Greece and Rome to the present

Special Topics:               Rembrandt; Raphael; Westminster Abbey

Specialist Final Year:      Modern movements in painting/sculpture/architecture to now

As a modern period specialist I became aware of how modern artists borrowed from the archaeological discoveries of their time (e.g. Ur, Tutankhamun in 1922) – a thesis I never got to work on because after starting to travel to the Middle East from 1980 and first passing through a phase of interest in Islamic art, I became too involved in the ancient world to want to get back to the modern!

Membership Of Professional Associations

<![if !supportLists]>¸ <![endif]>Member of Convocation, London University                          

<![if !supportLists]>¸ <![endif]>Life Member, Association of Art Historians         

<![if !supportLists]>¸ <![endif]>Alumna of the School of Oriental and African Studies

<![if !supportLists]>¸ <![endif]>Alumna of Birkbeck College, London University

<![if !supportLists]>¸ <![endif]>Reader at the British, Warburg Institute and SOAS Libraries

Secondary School Education

Arundel Boarding School, Salisbury, Rhodesia  (now Zimbabwe)                                         1958-1963

(Headmistress, Miss P A Fisher, was niece of the then Archbishop of Canterbury – latermoved on to be Headmistress of Wycombe Abbey)
<![if !supportLists]>q

<![endif]>

Oxford

&

Cambridge

Board

10

O Levels

in

Latin, Maths, Physics with Chemistry, English, English Literature, Russian, German, Geography, French and Art (drawing and painting). [In those days O levels were graded according to 8 levels – my grades were all 1, 2 or 3].
<![if !supportLists]>q

<![endif]>

Oxford

&

Cambridge

Board

3

A Levels

in

English Literature; French (with French Literature) and Art with

Art History

 

[all A Grade]
All languages can be developed based on requirement
French A-level (A grade) ~ excellent reading and writing with reasonable spoken fluency;
German O level (grade 1) ~ proficient reading and writing with dictionary – halting spoken;
Arabic (no qualification) ~ basic reading and spoken, but can copy type(used to mark Arabic 'O' levels with my husband every summer, and help him assess the PhDs of his Arab students);
Russian O level (grade 1) ~ now rather rusty.                              Have lately acquired a smattering of
Greek, Hieroglyphics, Sumerian, Sanskrt  (only specialist vocabulary relevant to my research)
Advanced User Microsoft WORD, and Expert User POWER POINT;
Basic knowledge of EXCEL and JASC PaintShop Pro; Proficient in OUTLOOK/Lotus Notes/use of Internet
(Falls into three phases, here given in reverse order. See referee Kim Wain for overall view)
PHASE THREE: following the ambition set out on front page                     Sep.2003 to date
In my day-job currently work for the Director-General of Corporate Strategy and Resources, Office of the Deputy Prime Minister, Rm 2.16, 26 Whitehall, London SW1A 2WH Tel: 0207 944 8942.
In early mornings and at weekends I pursue my research at the British Library, Warburg and School of Oriental and African Studies Libraries (University of London), with a view to writing a two-volume work, based on my PhD research, on the Canon of Art in the Ancient Near East 4000-33BC.
PHASE TWO: 14 years spent expanding art history repertoire               1987-2003
                                                                                                            (see under Education)
During part-time University study for Archaeology and PhD degree paid my way via PA positions mostly in the private sector. though not of prime significance for my main career, these enabled me to develop computer skills, modern office techniques and general administrative know-how (my PhD supervisor had already advised me that computers were now the standard tool for academics).
<![if !supportLists]>q <![endif]> Many Temporary PA positions, from 1987
The longest of these were assignments with:
<![if !supportLists]>¸ <![endif]>BM Media Group: Assistant to the CEO, 35 Piccadilly, London W1
<![if !supportLists]>¸ <![endif]>Amerindo Investment Advisers PA to Stockbroker Principals, Curzon Street, London W1
<![if !supportLists]>¸ <![endif]>ALSTOM UK Ltd Head Office, 34 Dover Street, Mayfair, LONDON W1             1989-2003
As a graduate with French, was employed as Office Manager and PA to the Commercial Director of this French global electrical engineering firm, at its height employing 120,000 people worldwide, (the company among other things makes trains such as the Eurostar and trainsets for London Underground, as well as generation equipment for power stations). Due to factory sell-offs this office was closed down in May 2003. (The President and Commercial Director are business referees)
I am grateful for the experience gained in office administration and liaison at senior level with factories in France and Britain in both French and English; with British and London Embassies, Government Ministers and Departments, International Banks and large UK contractors; also with ALSTOM Country Presidents and Sales Directors of all nationalities (in 60 countries); and, finally, organising visits in the UK to our factories/Head Office in London for distinguished clients (usually oriental or middle eastern).
<![if !supportLists]>q <![endif]>Current PA assignment: OFFICE OF THE DEPUTY PRIME MINISTER, Whitehall    2003-to date
Have worked for nearly three years now as Personal Assistant to one of the DPM's top civil servants (Peter Unwin, Director-General (Grade 2) Corporate Strategy and Resources Group - my Civil Service Referee). This is a pressurised and very demanding position with a lot of exposure to John Prescott's Office, his Ministers, and Permanent Secretaries and Director-Generals across Government. This requires
<![if !supportLists]>§ <![endif]>long hours,
<![if !supportLists]>§ <![endif]>working at high speed,
<![if !supportLists]>§ <![endif]>filtering a huge volume of incoming material, and putting together
<![if !supportLists]>§ <![endif]>a continuous series of policy submissions to DPM, Ministers or Permanent Secretaries,
<![if !supportLists]>§ <![endif]>to a never-ending succession of tight deadlines
<![if !supportLists]>§ <![endif]>requiring sophisticated and stream-lined team-work, all of which means
<![if !supportLists]>§ <![endif]>considerable sacrifice of one's personal social life.
Career Progression cont'd
PHASE ONE: Almost 20 Years as Modern Art History Specialist                1968-1987
my first two positions after gaining my Art History and PGCE degrees
<![if !supportLists]>q <![endif]>The Herbert Press Ltd                                                                                                         1979-87
From the time David Herbert set up his own company, was appointed (through personal contacts) as Assistant to the Managing Director, publisher of illustrated books on all aspects of the arts. He had started in Penguin on gaining his English degree from Cambridge, and then made his name as MD of highly illustrated book publisher Studio Vista, then Elek Books (he was well-known – there were obituaries for him in The Times and Daily Telegraph when he died). His widow was co-Director and is another referee.
Because it was a small company I did everything: dealt with authors, museums in the case of co-publications linked to exhibitions, organised picture rights and publicity, liaised with warehouse, distributors and printers, and did editing, picture research, correspondence and typing. I wrote copy for the catalogues. David Herbert thought my writing was good enough to suggest I go to the literary agent, Curtis Brown, but they were not willing to take on an unknown. However, I soon went into print without an agent – see under Key Achievements.
This was a gradual move out of teaching into publishing, which explains the overlap between 1979 and 1983
<![if !supportLists]>q <![endif]>Camden School for Girls                                                                                                      1970-83
Teacher of A-Level Art History (Associated Examining Board – for which I was also an examiner)
The syllabus was as vast as the one for A Level History and was taught as a Humanities subject (it did not involve practical art). It was a two-year course for Lower and Upper Sixth-Form pupils.
Year 1: Overview of  the history of Western painting, sculpture, architecture & design. 
Year 2: Modern movements in art up to the present day
I frequently held classes in the Tate and National Galleries, at the British Museum and London art galleries, to ensure exposure to the originals wherever possible. I conducted several visits to notable buildings for the architectural side of the syllabus, and led a sculpture walk round London every year.  From this time I became accustomed to standing up and giving talks or having interactive sessions with groups.
My classes were popular: an average of 30 in the LVIth and 30 in the UVIth each year, with a 99% success rate and many coming out with the top grade to move on to study the subject at university and thereafter to follow careers in the media, galleries or museums. I have to say I am a born teacher. The headmistress of my time there is a referee.
At the end of this period, having visited my parents in Iran several times, married an Egyptian and begun travels  beyond Iran and Egypt, I decided to expand my repertoire with an Archaeology degree, whence my PhD research on an ancient near eastern topic developed. Initially the aim was to move on from teaching to lecturing but I was diverted by divorce, moving home, changing the day job and writing two books.
CURRENT CAREER ADVISER (for an overall view of my capabilities)
<![if !supportLists]>¸ <![endif]>Kim Wain, Juvo Ltd, Verona House, Filwood Road, Fishponds, BRISTOL BS16 3RY  Tel: 0117 958 5830  e-mail:  kim.wain@juvo.biz  [frequent Consultant to Capita London Office]
PHASE 3: CIVIL SERVICE, OFFICE OF THE DEPUTY PRIME MINISTER
<![if !supportLists]>¸ <![endif]>Peter Unwin, Director General Corporate Strategy & Resources Group, 26 Whitehall, London SW1A 2WH. Tel: 0207 944 8940/42; e-mail:  peter.unwin@odpm.gsi.gov.uk 
PHASE 3/2: ACADEMIC
<![if !supportLists]>¸ <![endif]>Dr David Price-Williams, Lecturer in Archaeology, Institute of Archaeology, London University (his own teachers included Dr Mellaart and Peter Parr (authorities on ancient Anatolia and Syria/Jordan).  Please contact at Home Address: 13 The Avenue, Richmond, Kew, MDDX TW9 2AL Tel: 0208 940 4114/F 0208 332 2456; e-mail:  david@templeworld.com
<![if !supportLists]>¸ <![endif]>Professor Seyyed Hossein Nasr, George Washington University, 709R Gelman Library, Washington DC 20052 USA Tel: 001 202 994 5704/Fax: 001 202 994 4571
<![if !supportLists]>¸ <![endif]>Dr Dominique Collon (ex-Assistant Keeper, British Museum Ancient Near East Department, now retired). Please contact at home address: 74 Cobbold Road, London W12 9LW; Tel: 0208 740 8339; e-mail dcollon@thebritishmuseum.ac.uk
Referees from my time at the Courtauld Institute can if really necessary be resurrected, such as Alan Bowness (ex-Tate Gallery Director), or Anita Brookner, but others (Anthony Blunt, Michael Kitson) are now deceased.
PHASE 2: BUSINESS
<![if !supportLists]>¸ <![endif]>Paul Barron CBE, President, ALSTOM Ltd. Please contact at home address: St Hilda's Lodge, 60 Steep Hill, LINCOLN LN2 1LR e-mail: paul.barron@chq.alstom.com
<![if !supportLists]>¸ <![endif]>Dr Clive Palmer, Commercial Director, ALSTOM Ltd (former DTI Director). Please contact at home address: 482 Bideford Green, Linslade, Leighton Buzzard, BEDS LU7 7TZ e-mail: clive.palmer5@btinternet.com
PHASE I:  POSTS WITH ART HISTORY CONTENT
<![if !supportLists]>¸ <![endif]>Mrs David Herbert [Brenda Herbert], 46 Northchurch Road, LONDON N1 4EJ Tel: 0207 254-4379
(David Herbert himself would have been a referee, but he died of cancer in 1996)
<![if !supportLists]>¸ <![endif]>Mrs Carol Handley (a Classics specialist), Headmistress, Camden School for Girls (sister school of North London Collegiate), Sandall Road, London NW5. Please contact at Home Address: Colt House, High Street, Little Eversden, Cambs CB3 7HE, or c/o The Classical Institute, Gordon Square, London WC1 e-mail: cmh61@cam.ac
Prime Achievements
<![if !supportLists]>q <![endif]>Have dealt with VIPs from all over the world. In the name of gaining exports, I took a Chinese delegation of Engineers round Westminster Abbey and, more recently, a party of officials from the Chinese Ministry of Transport (including the Minister for Transport himself), on a tour of London (with translator/guide)– this included a visit to Canary Wharf London Underground and the Transport Museum. See under ALSTOM UK
<![if !supportLists]>q <![endif]>Was instrumental in setting up from scratch the London office (UK headquarters) of the then new Anglo-French electrical engineering merger between GEC and ALSTOM (based respectively in the UK and France) - global manufacturers of trains and power stations (now dismantled). The office served as the hub for contact with and visits from ALSTOM Directors in 60 countries of the world; for Government Ministers and officials as well as foreign and British Ambassadors; and not least for our worldwide prestigious clients, often from those very countries whose ancient past was my key interest! See under ALSTOM UK
<![if !supportLists]>q <![endif]>Helped build the website of ALSTOM Head Office by taking pictures and writing text for the Commercial Section. This involved finding out the names and getting into dialogue with product specialists in ALSTOM factories around the UK, to get them photographed and listed as contact points for orders coming in from abroad, whether for spare parts from Iran, turbine generators from Egypt, or HVDC equipment from India. [See under ALSTOM UK, p.3]
<![if !supportLists]>q <![endif]>Compiled a comprehensive paperback catalogue (while a student working my way through university) of Sanskrt and Arabic books on sale in the first half, and books on the main Oriental Religions in the second - as assistant and cataloguer at Luzac Oriental Booksellers, 46 Great Russell Street, opposite the British Museum.
<![if !supportLists]>q <![endif]>Trained a generation of young people in the history of Western painting, sculpture and architecture: some of my ex-pupils now work in the art or art history world [Royal Academy/British Museum]. I taught the children of many of the famous people who lived in Hampstead (Mel Calman the cartoonist, Richard Rogers, the architect, Joan Bakewell, the television presenter, Alison Weir the history author, Thomas Neurath, Director of Thames & Hudson – and many more). [See under Camden School for Girls, p.3]
<![if !supportLists]>q <![endif]>Have given freelance art history lectures at adult education classes, including at the Victoria & Albert Museum on the principles of Hindu and Islamic art, at summer schools in London for American students, and was invited to gave a guest lectures at Marlborough College (Anthony Blunt's old school). [While teaching at Camden School]
<![if !supportLists]>q <![endif]>Helped to bring about the publication of a decade of illustrated books by distinguished authors, artists, critics and designers while publisher's assistant to David Herbert (previously MD of Studio Vista and Elek  - see attached obituary to understand his reputation). [See under The Herbert Press Ltd]
<![if !supportLists]>q <![endif]>Briefly ran own literary agency on leaving the Herbert Press, (outside office hours and therefore not very productive at first), dealing with authors with ideas for illustrated books. [While in temporary PA positions mentioned p.3]
<![if !supportLists]>q <![endif]>Was, however, most successful with my own two books [Harper Collins] on festivals in the ancient world (The Year of the Goddess), and priestesses in the ancient near east (Journey of the Priestess). A few years earlier, while still married, compiled with my husband an Arabic/English Businessman's Dictionary [Graham & Trotman]. [See under The Herbert Press and Languages].
<![if !supportLists]>q <![endif]>Spent a summer in the Department of Transport typing and organising a large report with several contributors and including diagrams, maps and charts using Masterdocument. On the strength of this obtained the job in the Deputy Prime Minister's Office in Whitehall.
<![if !supportLists]>q <![endif]>Compiled a comprehensive catalogue of Oriental Books for the Bookshop Luzac in Great Russell Street opposite the British Museum when working as a student.
Lived all my childhood in Southern Africa, in the area known as the Federation of Rhodesia and Nyasaland (father in the British Colonial Service in Northern Rhodesia). I went by Dakota three times a year to boarding school in Salisbury, Southern Rhodesia.
Have travelled extensively in and all the way round Africa (by ship, train, car and carriers) – notably Durban, Johannesburg, Port Elizabeth,* Cape Town, Beira, Zanzibar, Dar Es-Salaam, Aden, Port Said, Alexandria, Gibraltar, Madeira/Uganda, Sudan, Kenya.
As a student went by road across the USA by Greyhound bus – across the southern states to Los Angeles, then back across the northern prairie stages to New York to catch the ship back to the UK.
In Europe I have been to Antwerp, Brussels, Ghent; Paris and Nice; Berlin (when the wall was up); Florence and Rome; all over Sicily.
Have travelled extensively in the Middle East (including Syria (Ebla, Damascus), Jordan (Amman, Petra), Turkey (Çatal Hüyük, Kültepe, Boghazhkoy, Ankara, and west coast) and several times all over Iran and Egypt with detailed inspections of archaeological sites and museums) – usually with the prime aim of visiting archaeological sites and museums and looking at architecture, but also noting current conditions.
Planning (conditions permitting) to go to Iraq with a small group by minibus in Autumn 2007
<![if !supportLists]>¸ <![endif]>world religions, literature and music, especially English, Arabic and Indian
<![if !supportLists]>¸ <![endif]>visiting museums and exhibitions
<![if !supportLists]>¸ <![endif]>theatre
<![if !supportLists]>¸ <![endif]>swimming, yacht sailing and tennis (in countries warmer than Britain);
<![if !supportLists]>¸ <![endif]>watching F1 racing
<![if !supportLists]>¸ <![endif]>beach-combing for stone-age tools on the South Coast of Britain
<![if !supportLists]>¸ <![endif]>gardening and DIY
<![if !supportLists]>¸ <![endif]>practical archaeology (in Britain or Egypt)
<![if !supportLists]>¸ <![endif]>painting 
<![if !supportLists]>¸ <![endif]>sewing & knitting
<![if !supportLists]>¸ <![endif]>collecting books
Neé Lynda Thomson - Father (H H Thomson CBE) was in Colonial Overseas Civil Service in Northern Rhodesia until 1968, then worked for the UN in Iran and Libya. At the end of his time in Africa was Under-Secretary Home Affairs and Director Manpower and Planning under President Kaunda. Married 1976-1986 to M Abdel-Haleem, Professor of Arabic Literature, School of Oriental and African Studies, London University – now divorced. No children. No current partner, but many friends of both sexes. Both parents alive; one brother, three nieces. Relatives in Edinburgh, Kent and ex-inlaws in Egypt and Morocco.
My overall view is that all religious traditions are valid, arising to suit different peoples under varied geographical conditions - and to be respected. In dealing with people of different faiths one needs to engage with them in their spiritual idiom if there is to be dialogue, rather than imposing Western attitudes. I believe in following the spirit, rather than the letter, of the Law and abhor literalist fundamentalism. I have Jewish, Muslim, Zoroastrian, Hindu, Christian, Humanist and agnostic friends of the moderate kind.
Grandfather Moderator of the  Church of Scotland; I was leader of school choir in a Church of England school daily reading the King James VI Bible and Cranmer Prayer Book; became interested in Hinduism during the Beatles era and learned Sanskrt; went through a phase of involvement in Zoroastrianism through parents' relocating to Iran, and in Islam through marriage to an Egyptian; finally learned about ancient world religions whilst pursuing PhD studies (Hinduism, Judaism and Zoroastrianism are late forms of these).